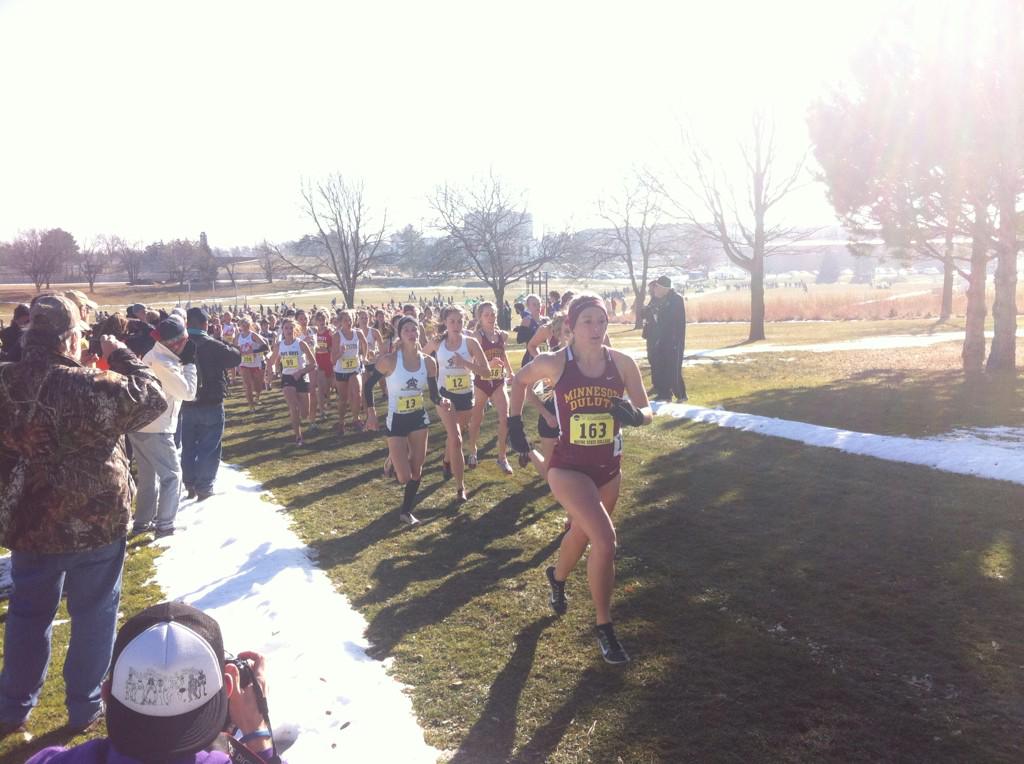 Race is on in the NCAA DII Region Meet
UMD's Sam Rivard won the individual title at the NCAA DII Central Region Meet to lead the Bulldogs to the team title.
Unofficial women's individual results: pic.twitter.com/V4gkjd1bgh
— Augustana Track/XC (@AugustanaTrack) November 22, 2014
Women's team champions UMD
@samantha_rivard (1st) @bcolbenson13 (6th) @emitrost (8th) @HannahLou94 (12th) @Rudikins19 (13th) are our top 5 finishers
— UMD T&F/CC (@UMDTFCC) November 22, 2014
Men's results are
HERE
. Women's are
HERE
.
Men's team champs, Augustana